Color piece ) Champagne Glam Loose Wave 56cm

컬러피스 (고열사)
샴페인 글램루즈 웨이브 56cm
(High Fever)
คะแนนสะสม! 530 Points
High Fever : เส้นใยแบบธรรมดา (Basic Yarn) เกรดเริ่มต้นของ gabalmania สามารถใช้ความร้อนได้ 140°c
GABALMANIA KOREA BRAND 100%
Additional Information
| | |
| --- | --- |
| น้ำหนัก | 0.5 kg |
| Fiber (원사) | High Fever |
| Color | Ash Bronze, Ash Charcoal, Ash Gray, Ash Honey, Ash Lavender, Ash Mocha, Ash Olive, Ash Pink, Ash Purple, Cherry coco, Choco Caramel, Cocoa, Cotori Beige, Fanta Blossom, Gold Sugar, Jessie Mellow, Light Gray, Natural Black, Natural Brown, Pink Lavender, Polling Brown, Vintage Brown |
เฉพาะลูกค้าที่เข้าสู่ระบบ และเคยซื้อสินค้าชิ้นนี้แล้วเท่านั้น ที่เขียนบทวิจารณ์ได้

착용영상:) 제디원사 글램루즈5피스(초코브라운)
 + 코토리베이지3피스
머리숱에 따라 보통 컬러피스
3개~4개 착용이 적당합니다.
I need a point today!
17 kinds of wig enthusiasts only
With attractive color images,
Upgrading Mimo upup!
NEW Another advantage of Ash colors!
Ombre Hair was only possible with decolorization.
The fact that it is possible to transform just fine.
Even if my hair is short, my hair is long,
It can be worn anywhere! 
If you are short-haired, fit your hair color
After wearing the piece,
If you put the color piece on top, it is finished! 
Every day
When you are tired, 
 If you give the middle middle color piece
A new and mysterious image ends in a moment!
The model wears a crotch beige,
Same color but different clothes
It is possible to produce an image with another feeling!
It looks feminine and innocent according to clothes, 
More luxurious and elegant
It looks like an image! Totally charming ~ 
When we meet friends, go to play, go to a party
A color piece that fits anywhere!
Colors that were difficult to challenge everyday. 
The price is cheap and there are many colors 
It's fun to pick out. 
Colored pieces go hand in hand!
Make funny coloring piece hair ~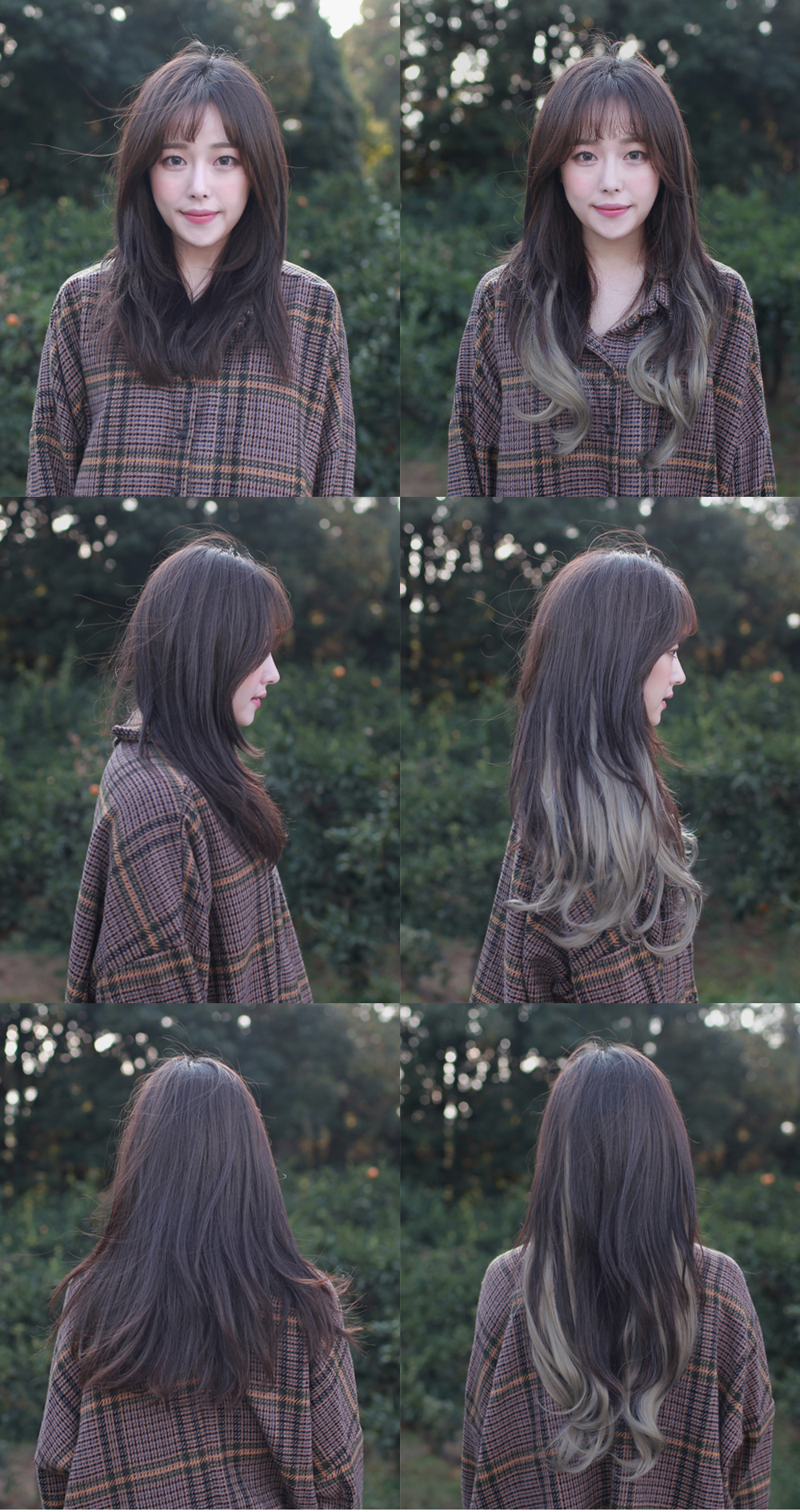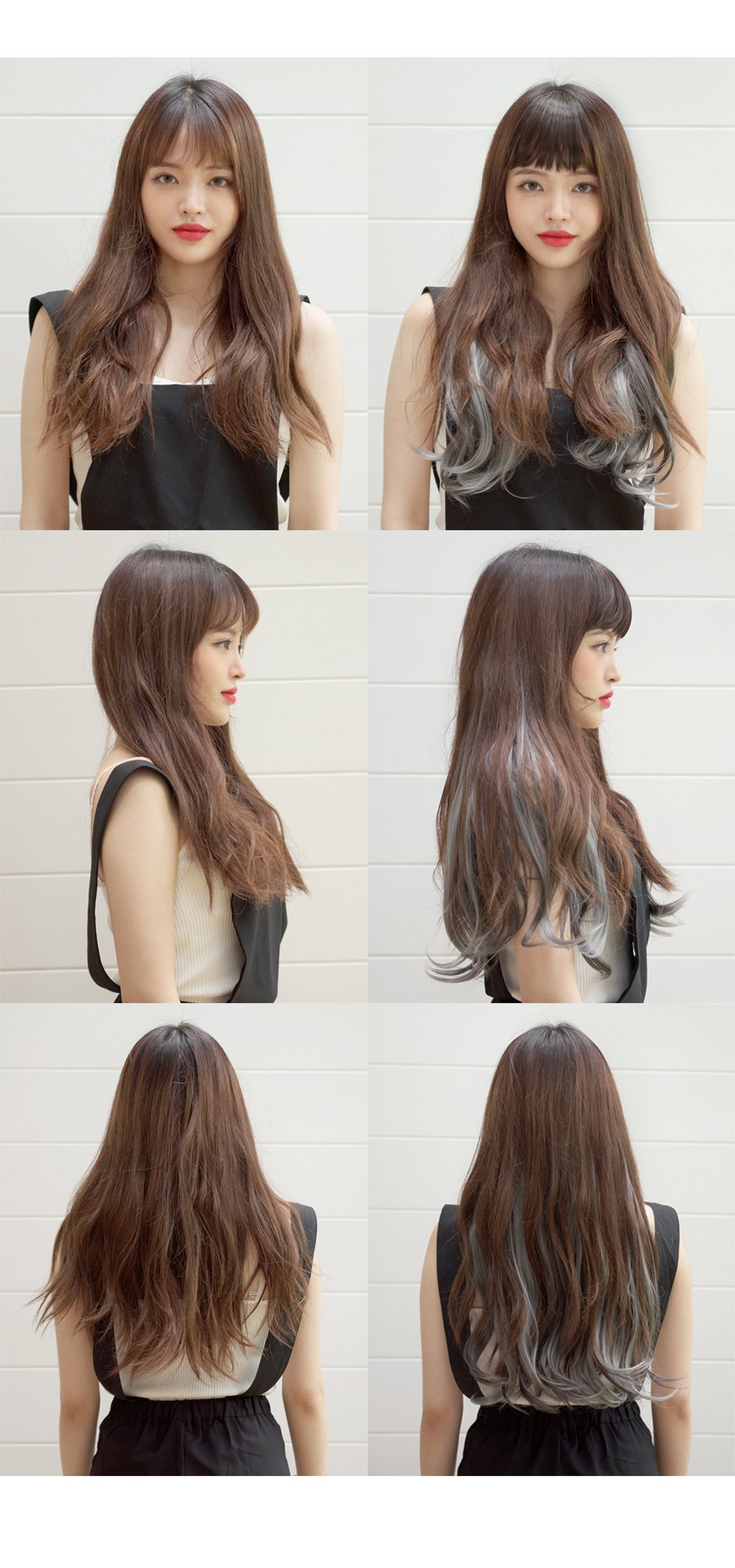 Champagne glam Rouge + Twinkle meeting!
Newly released twinkle piece ♥
Shiny with all five colors
Christmas parties, Christmas festivals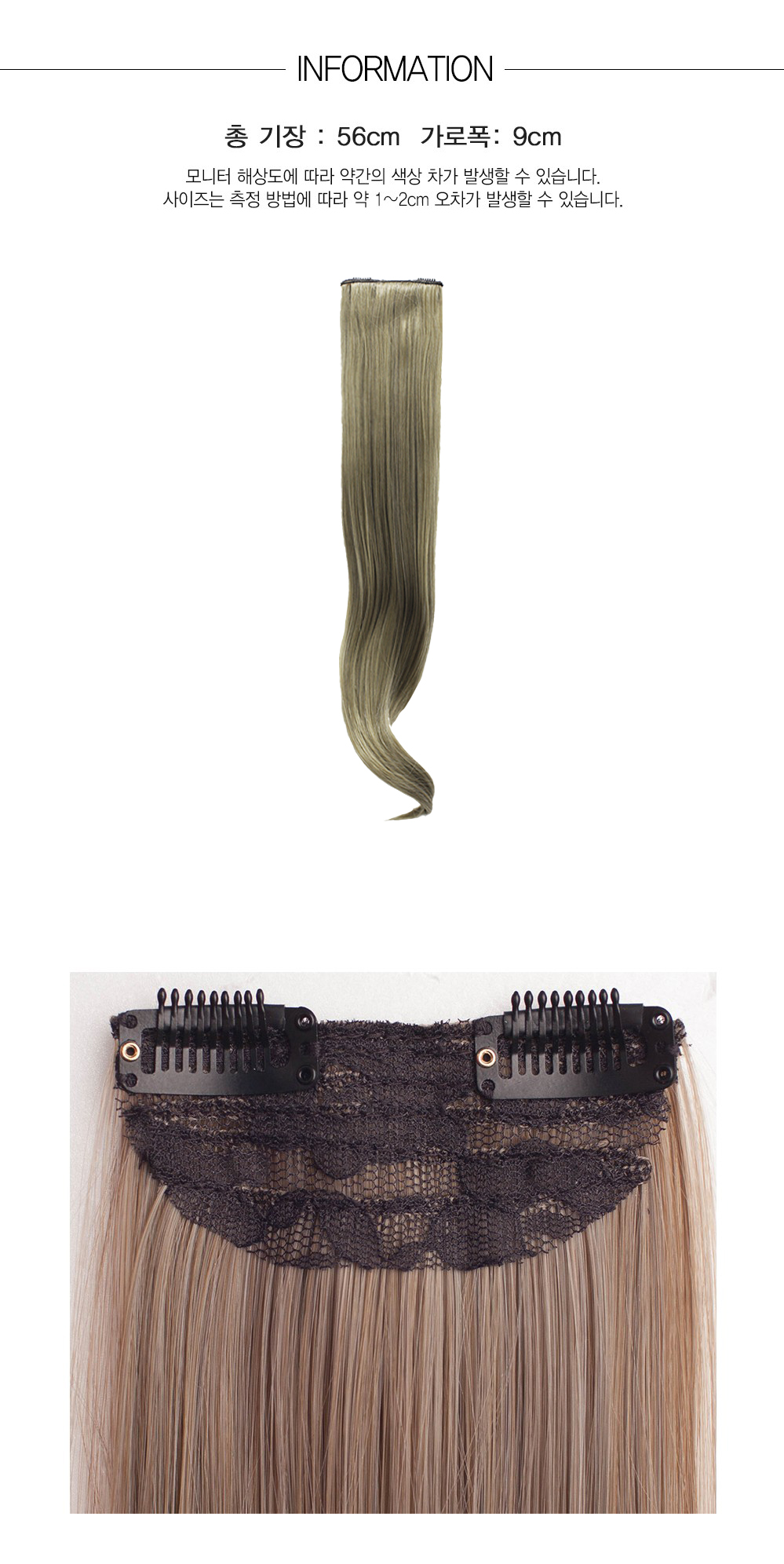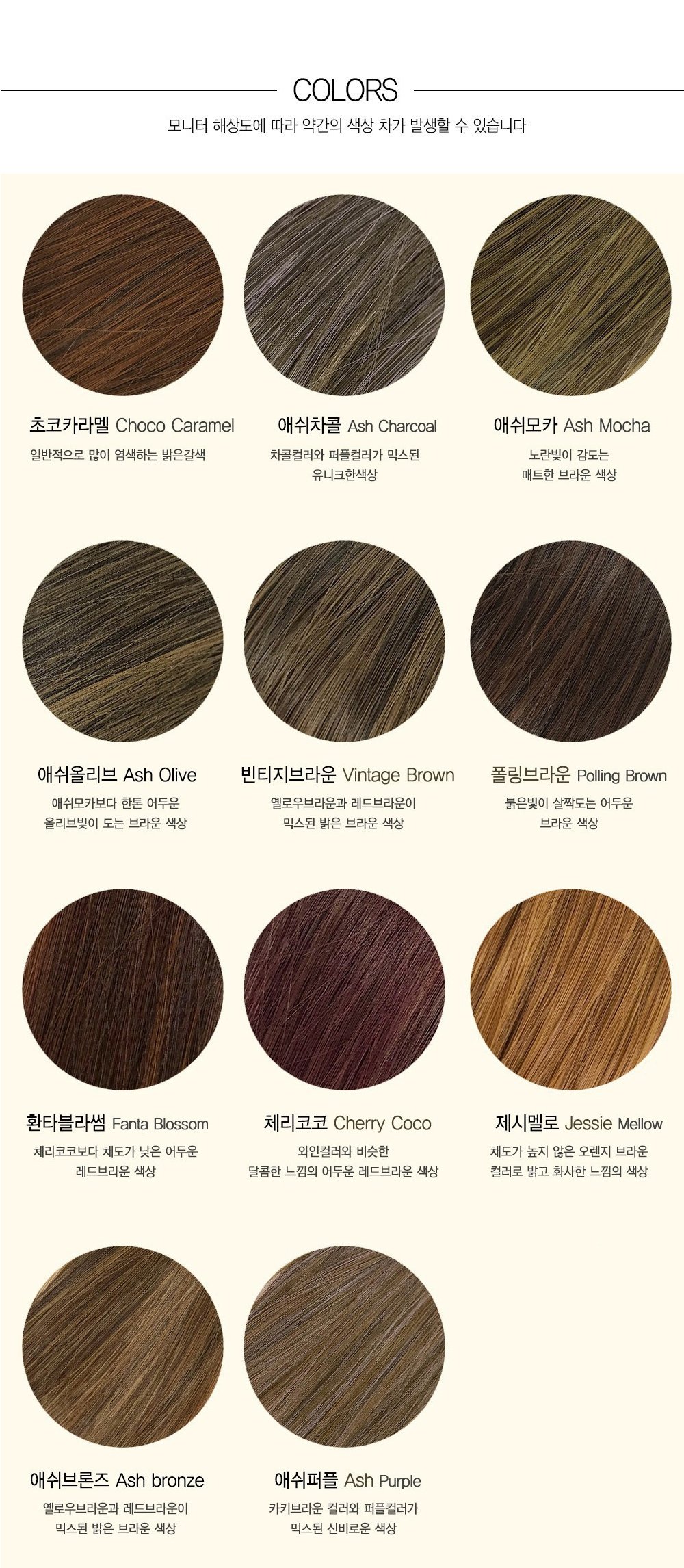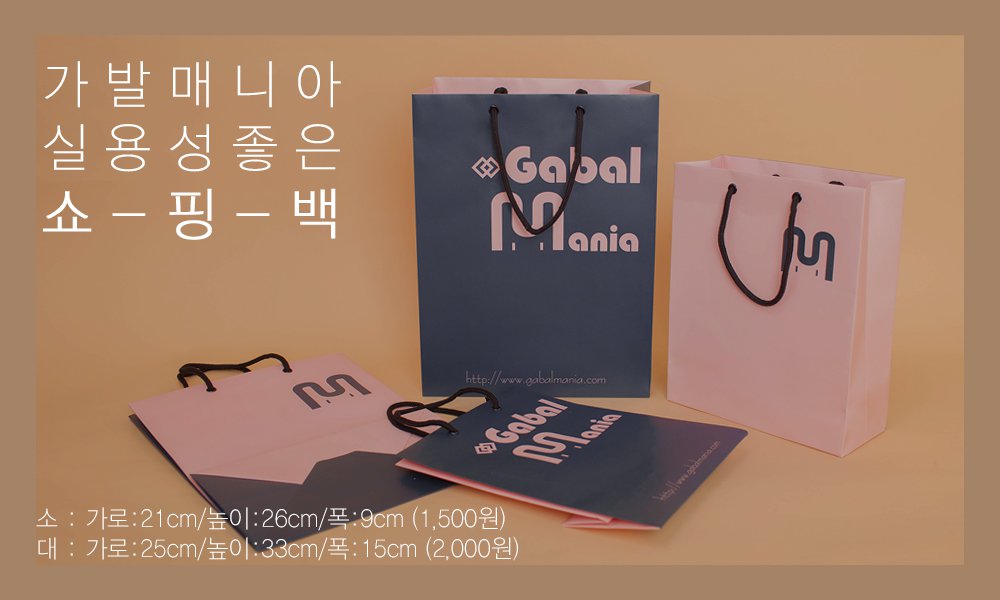 Related Products

츄로비 /Clip On
(High Fever/Zero Beffect)